[unex_ce_button id="content_f31sxbazn,column_content_kwunz1900" button_text_color="#ffffff" button_font="regular" button_font_size="24px" button_width="auto" button_alignment="left" button_text_spacing="1px" button_bg_color="#ff7800" button_padding="0" button_border_width="0px" button_border_color="#000000" button_border_radius="0px" button_text_hover_color="#000000" button_text_spacing_hover="1px" button_bg_hover_color="#ff7800" button_border_hover_color="#000000" button_link="http://blecourtdesignmanagement.nl/en/designmanagement-2/" button_link_type="url" button_link_target="_self" has_container="" in_column="1"]Designmanagement[/ce_button]
Platform shows true identity
A booth at an exhibition is a platform for an organization. At this platform all lines within an organization come together and the organization shows her true identity: in form, interior, products and behavior. It's a total experience of the identity of an organization.
At the NOT (National Education Exhibition) in 2005 the boothes of Wolters-Noordhoff (nowedays Noordhoff Uitgevers) and EPN were managed by Louise. Both boothes were positioned as stand alones but they also strenghten eachother visualy. In the preparation proces the whole organization was involved to performe at the exhibition. Goals and targets were set and everything was tuned in detail.
The exhibition was an enormous succes for Wolters-Noordhoff and EPN with free publicity in the press, enthousiastic feedback from visitors and other exhibitors, of course jealous glances of competitors and even an official visit of a prince at the EPN booth while this booth was not in the prince's main route. Thanks to the desirability of the combination of both boothes that made you go to the path in between.
Several new products were ready to launce at the exhibition and also the new line of catalogues. This new line of catalogues were standardized, visualized and digitalized as a project by Louise. Therefore the catalogues were printed and also avaiable at the new website.
The preparations and the performance at the exhibition created proud, more internal exchange of knowledge and new cooperations between business units. So an exhibition can also give an organization an enourmous internal boost.
For the boothes I enjoyed the cooperation with Artica.
And for the design of the catalogues (printing on demand and digital) and the newly designed website I enjoyed the cooperation with Gertrude Lok (at that time working for Fabrique) and photographer Edwin Walvisch.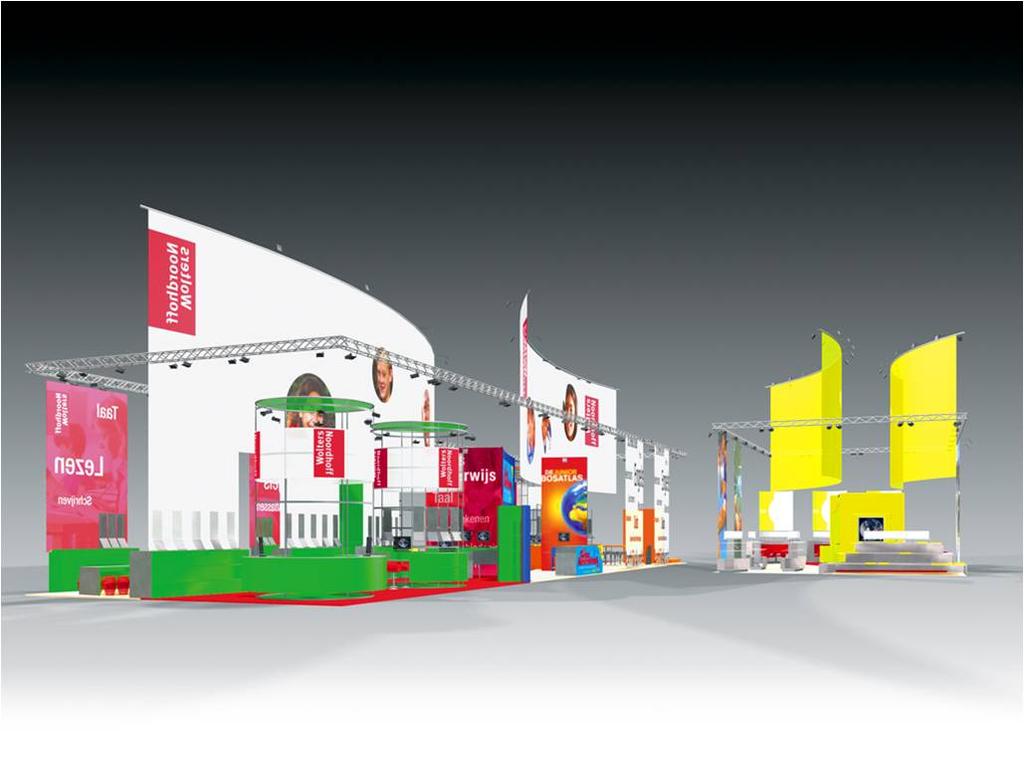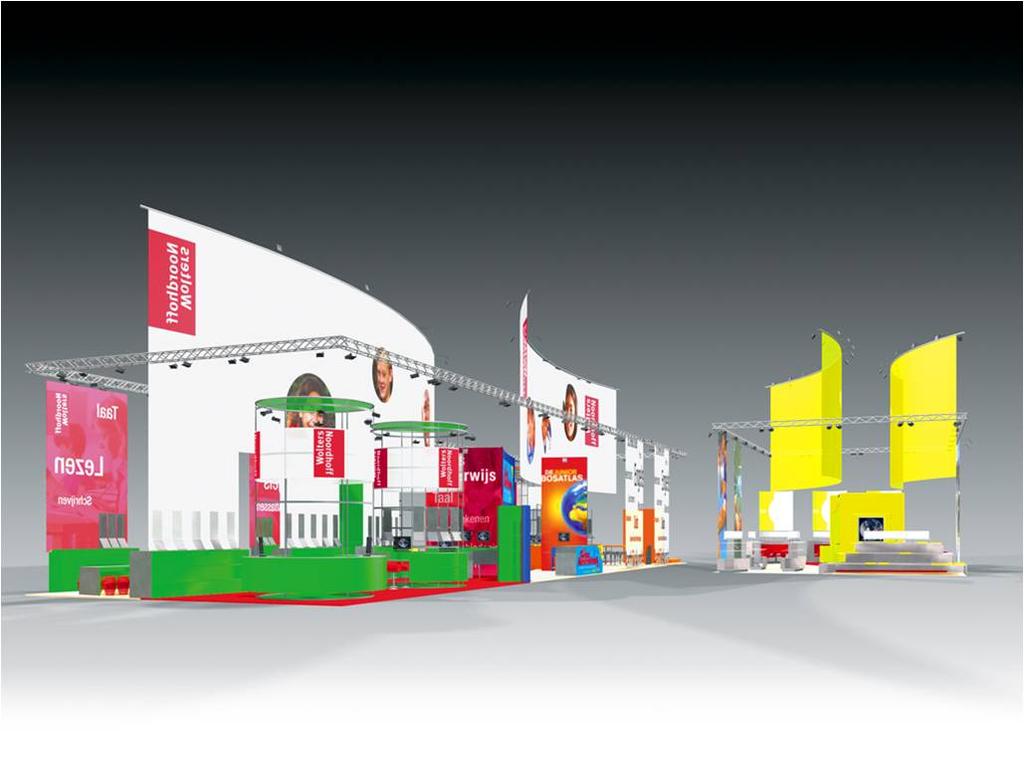 Sketch of the two boothes.
Architectural plan of the two boothes.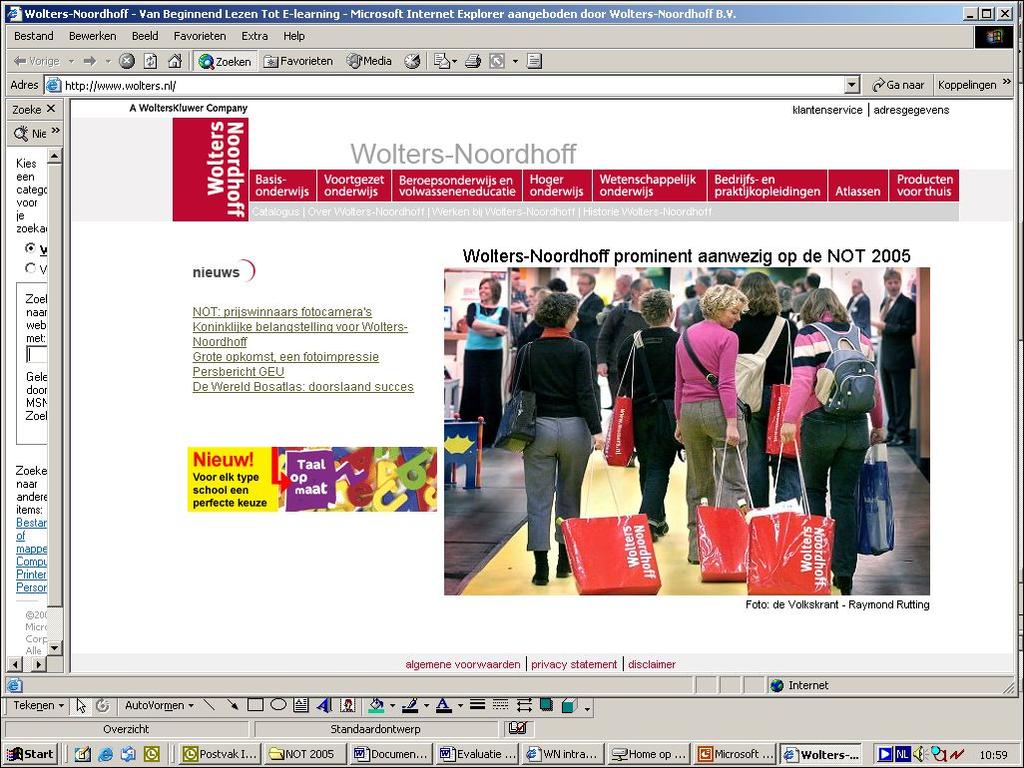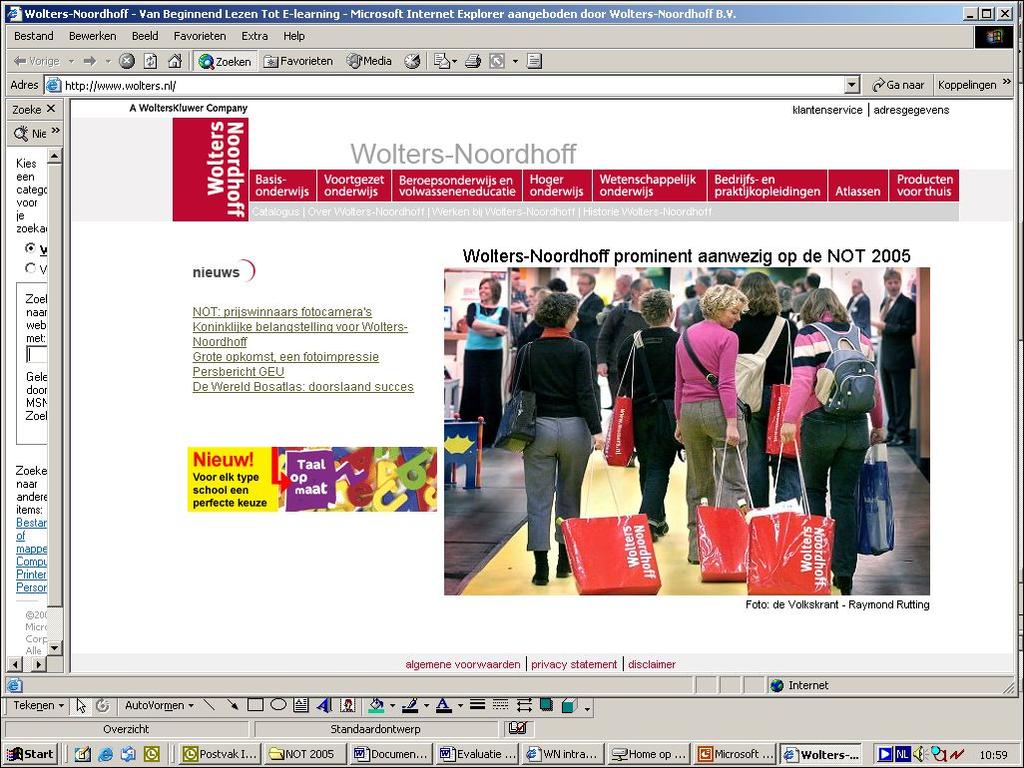 The bag were all other bags in disappear got us free publicity 🙂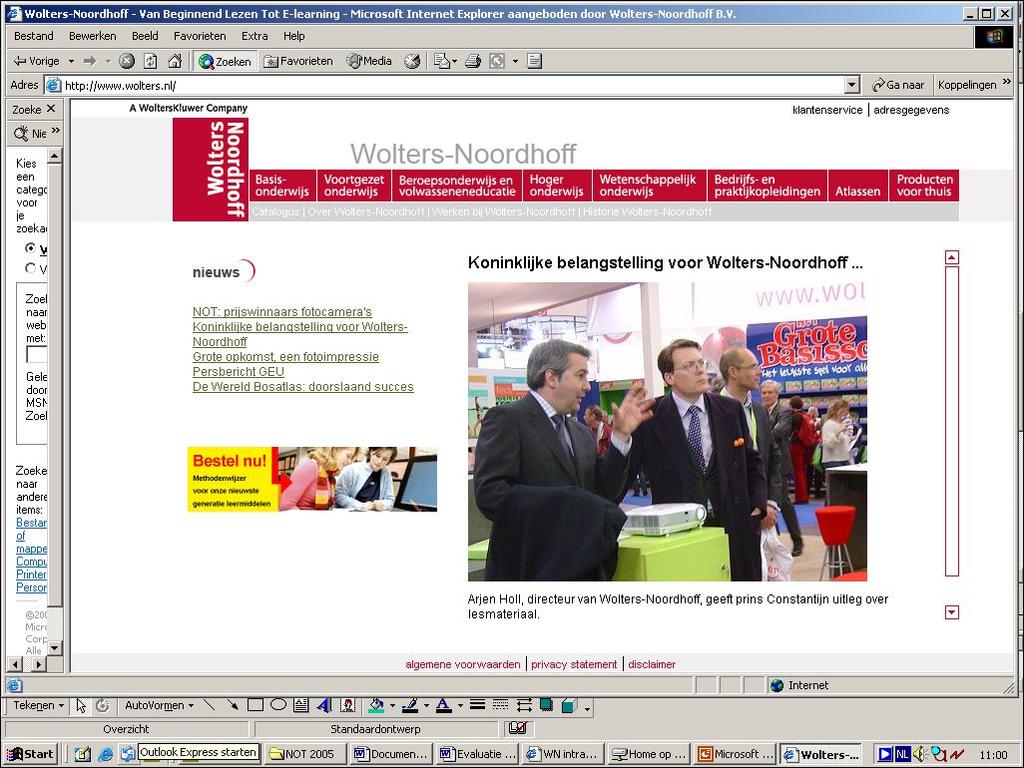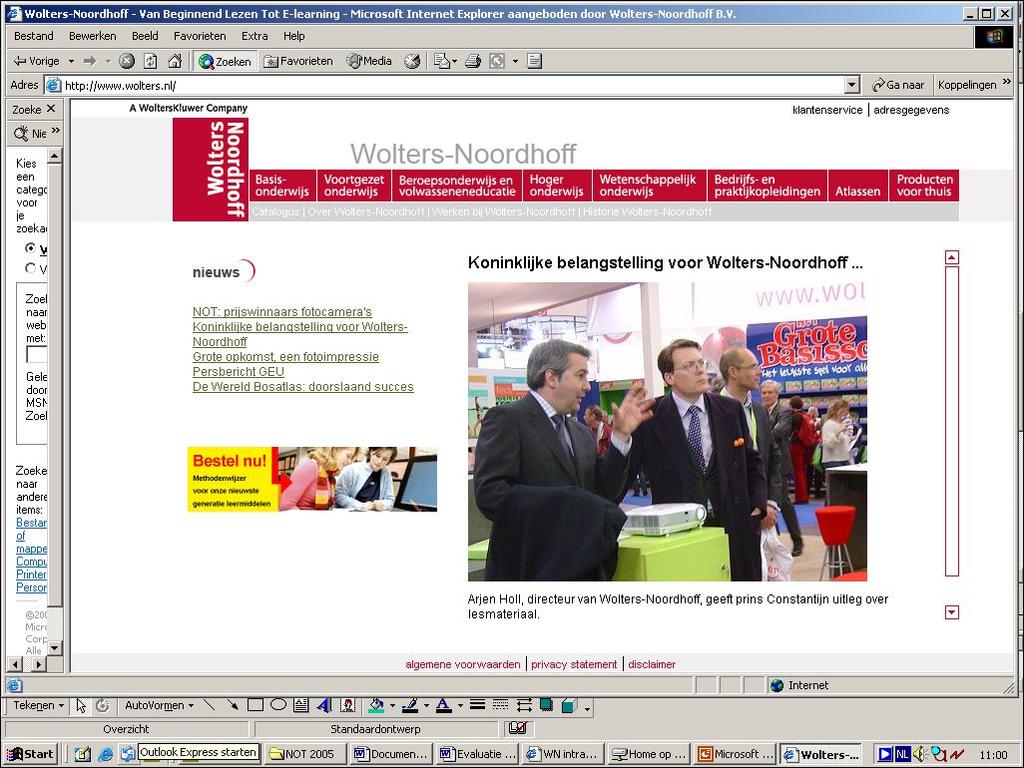 Prince Constantijn visits the EPN booth.