[unex_ce_button id="content_f31sxbazn,column_content_kwunz1900" button_text_color="#ffffff" button_font="regular" button_font_size="24px" button_width="auto" button_alignment="left" button_text_spacing="1px" button_bg_color="#ff7800" button_padding="0" button_border_width="0px" button_border_color="#000000" button_border_radius="0px" button_text_hover_color="#000000" button_text_spacing_hover="1px" button_bg_hover_color="#ff7800" button_border_hover_color="#000000" button_link="http://blecourtdesignmanagement.nl/designmanagement-2/" button_link_type="url" button_link_target="_self" has_container="" in_column="1"]Designmanagement[/ce_button]
Wanneer havens substantieel groeien wordt de relatie tussen havens en de inwoners van deze havensteden relevanter. Vaak evolueren havens zonder de waardering en acceptatie van inwoners van desteden en omliggende regio. Om hun goedkeuring te krijgen is begrip nodig over het belang en de uitdagingen van een haven. Port Centers kunnen een belangrijke rol spelen in de balans van de relatie tussen de stad, haar inwoners en de havens.
Vanuit dit perspectief zijn Port Centers een belangrijke tool die ontwikkelingen van havensteden stimuleert en ondersteunt. StigΔ, een internationaal erkend concept ontwikkelaar voor havens en havensteden koos voor de samenwerking met Projectburo Meeter en BlécourtDesignManagement. Zo kwam het product Port Center Planning tot stand.
Projectburo Meeter en BlécourtDesignManagement zijn adviesbureaus, gespecialiseerd in het ontwikkelen en managen van culturele- en tentoonstellingsprojecten. Zij hebben een lange ervaring in hun expertise en hebben gewerkt voor opdrachtgevers zoals overheden, musea, bezoekerscentra en ook instellingen en bedrijven in de educatieve, culturele en de vrij tijds sector.
Port Centers analyseren
Door het analyseren van bestaande Port Centers kan het volgende worden waargenomen::
- In many cases only one stakeholder starts a Port Center, while excluding other essential stakeholders. An integral approach is needed, which incorporates the interests of all stakeholders. 
Crucially, by involving all relevant stakeholders a more balanced Port Center is created, which benefits not only the process of developing the port but also the relationships between the city, its inhabitants and ports.
By giving Port Centers a clear vision and starting point, the result will be a clear content structure. Without this, exhibitions could turn into a repository of themes referring to the stakeholders as opposed to missions of a port city and its target groups. 
- While Port Centers want to attract a broad audience consisting of more target groups; its main visitors are families. Other target groups, being less involved and often less served, come to a lesser degree. 
- In general Port Centers have good individual displays; often interactive and deepening the content. However, improvements can be made in the coherence of the content between individual displays to create a more coherent story. 
- Dialogue or discussion with the visitor is almost non-existent, whereas this kind of interaction would greatly benefit the effectiveness of the Port Center. 
- Often the design of the exhibition in Port Centers does not or only partly supports the communication of the content. A good and fitting design, in both overall and individual displays, can strongly support the content and with that add to an effective communication. This also applies to the building of the Port Center. 
- Port Centers have good opportunities to tell their now-a-days message focussing on the relationship between the port, the city and its inhabitants from a historian context and the success stories of its past. Historical evidence in the form of objects and archive material, as archaeological artefacts found during the construction of the harbour, show how this relationship has developed over the decennia. 
Conclusie
Port Centers are an effective medium to reach larger audiences, however: 
- all stakeholders need to be involved for the Port Center to succeed; the project should not be managed by a single stakeholder or some of them; 
- a Port Center needs a good and structured planning of the development process, especially in its starting phases; 
- a Port Center needs a focus, especially in terms of vision, target groups and goals. This also applies to content and design. 
In short, a structured planning with clear starting points is needed as well as the development of an effective concept before a Port Center can be established. In this way Port Centers can be developed that reach their goals and audiences and make their investment count. 
Een Port Center Plannen
To keep control on progress and create possibilities for all stakeholders to intervene and adjust where needed, work should be executed per phase (the Prince2 method). This way also costs will be kept in check and the efficiency of the project will increase. 
For Port Center Planning Projectburo Meeter and BlécourtDesignManagement, created in collaboration with Stig Δ a clear planning scheme that leads in a transparent way through the process. This scheme goes through the following phases. 
1 Initiatieffase 
During the Initial Phase the starting points of the project are defined. It concerns the stakeholders, a vision and mission, targets and audiences. Also the project organization for further development of the Port Center is set up as an estimate of the costs for the next stages. 
2 Produkten en diensten 
The products and services needed to reach the mission, goals and target groups are decided upon. From the products and services the content (storyline) and design concept are described and a location research is done when necessary. 
In this context, it is important to note that in our view a Port Center not necessarily has to have the form of an exhibition in a building. It might also have different forms, ranging from an educational program to a walking tour through the harbour and city, with presentations on location or through a smartphone app or even spectacles in which films can be projected. The form depends upon vision, target groups and goals. 
The translation of starting points into an appropriate location, content and a fitting and effective design is very important. Often this is done so poorly, that original starting points become at risk. 
3 Benodigde capaciteit
Based upon the results of phase 1 and 2 the capacity needed to exploit the center is drawn up. It concerns, (adaptions to) the building, the formation of the staff, the organisational structure, the investment costs and the yearly exploitation result in terms of estimated costs and income. Especially the yearly exploitation result 
is important to see if a sustainable exploitation is feasible. In order to invest in a project, stakeholders must have a decent knowledge of the way the exploitation will be covered. 
4 Design 
Here the design and concepts of the building, products and services are detailed to Final Designs. 
5 Constructie
During this phase the Port Center is realized. 
Dienst Port Center Planning 
We support by way of coaching and assisting the director(s) or the appointed project team by going through this process. In general the first three phases are the most crucial. 
Please download the PDF of our brochure Port Center Planning here.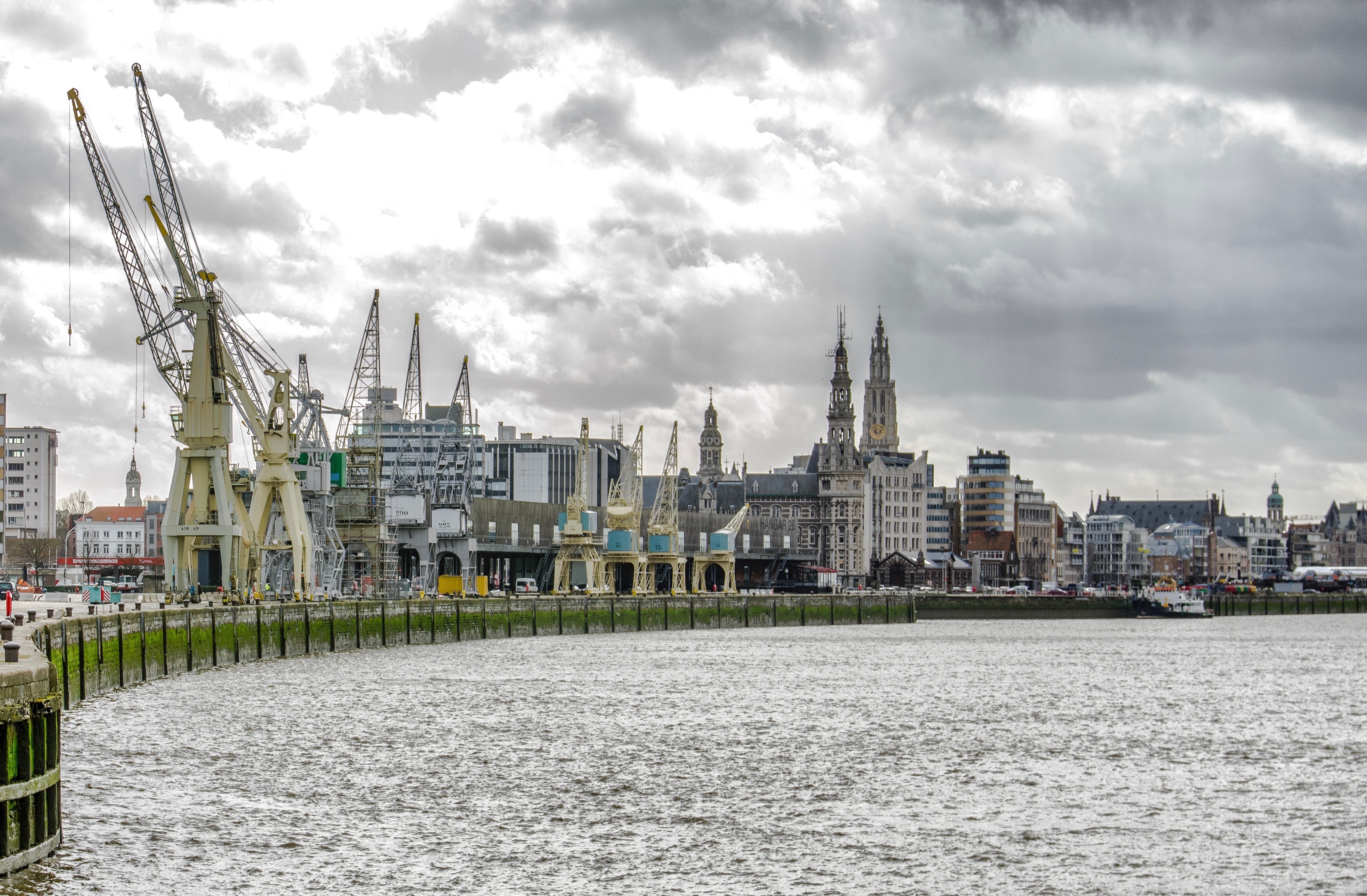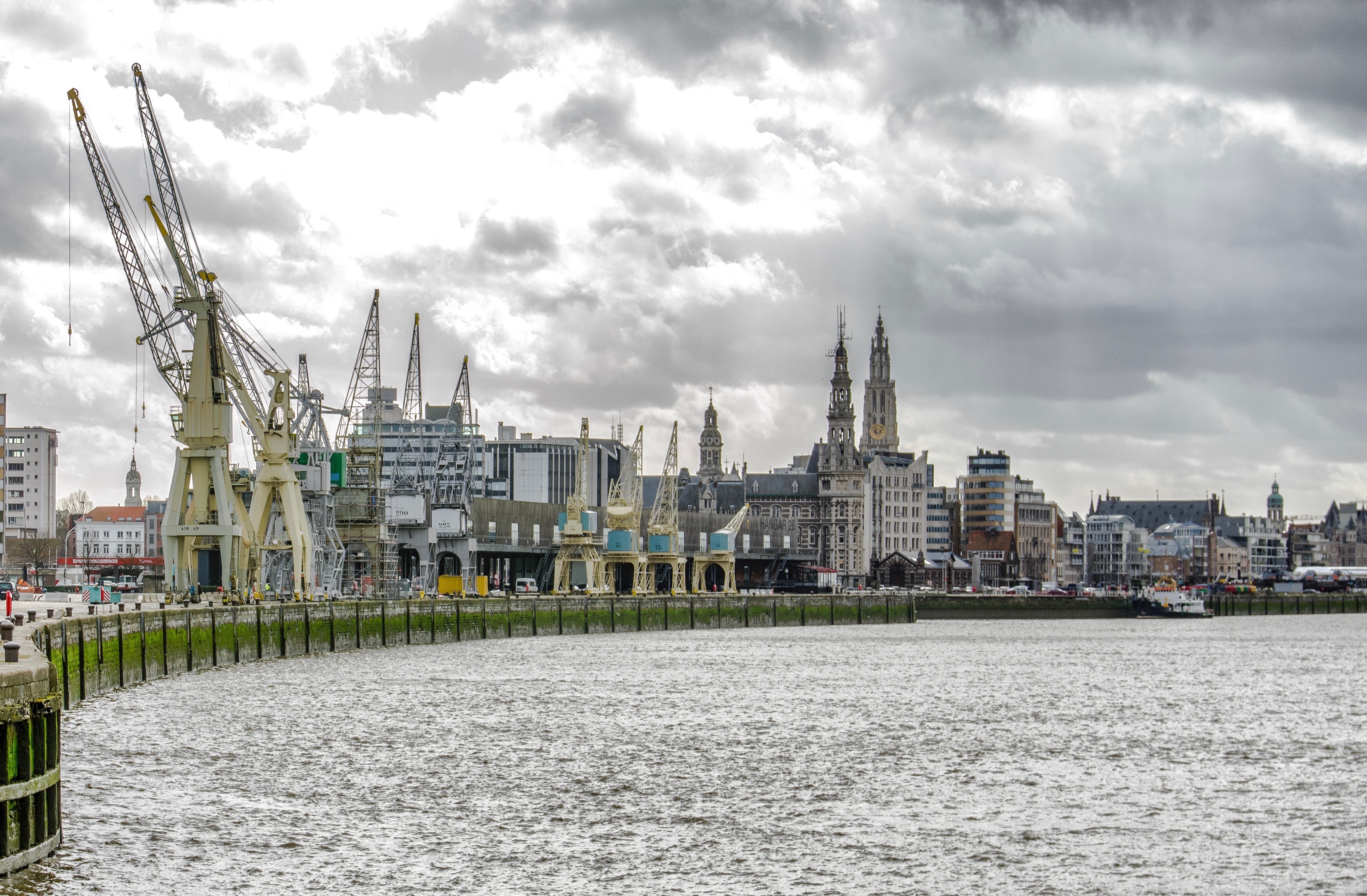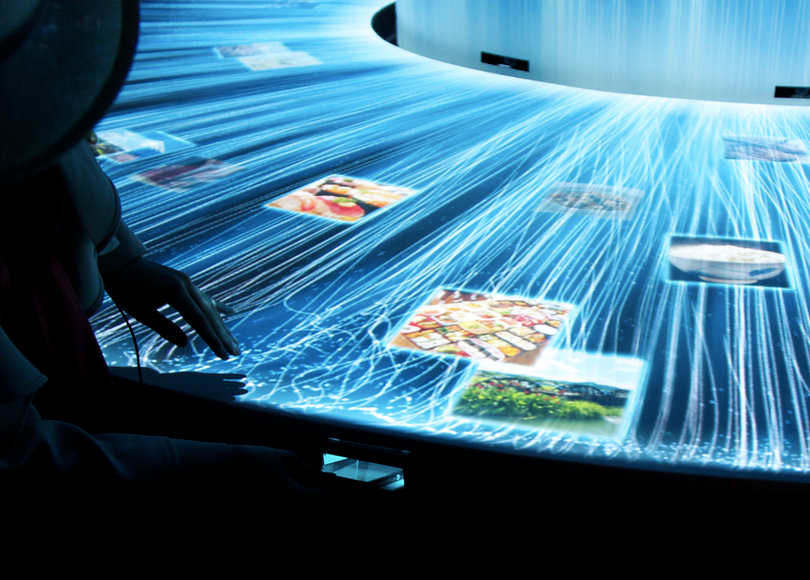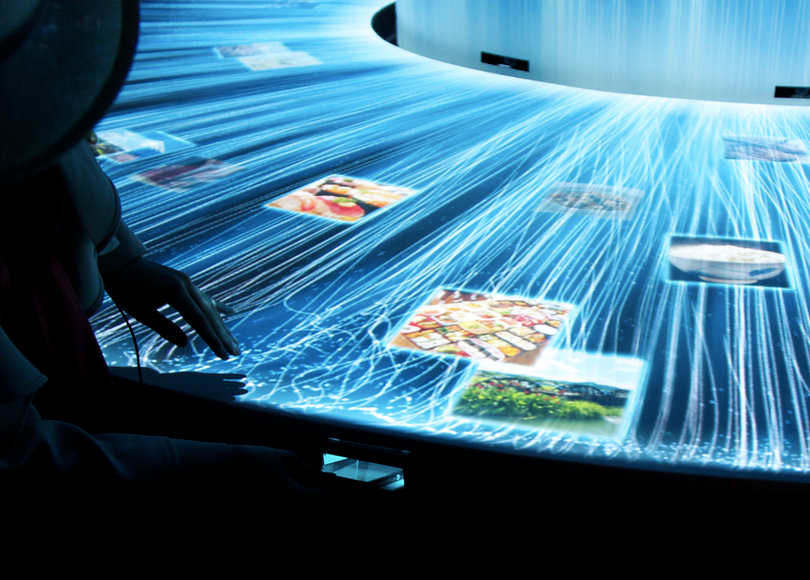 Interactieve display waarbij zelf geselecteerde informatie kan worden toegevoegd op een mobiele telefoon.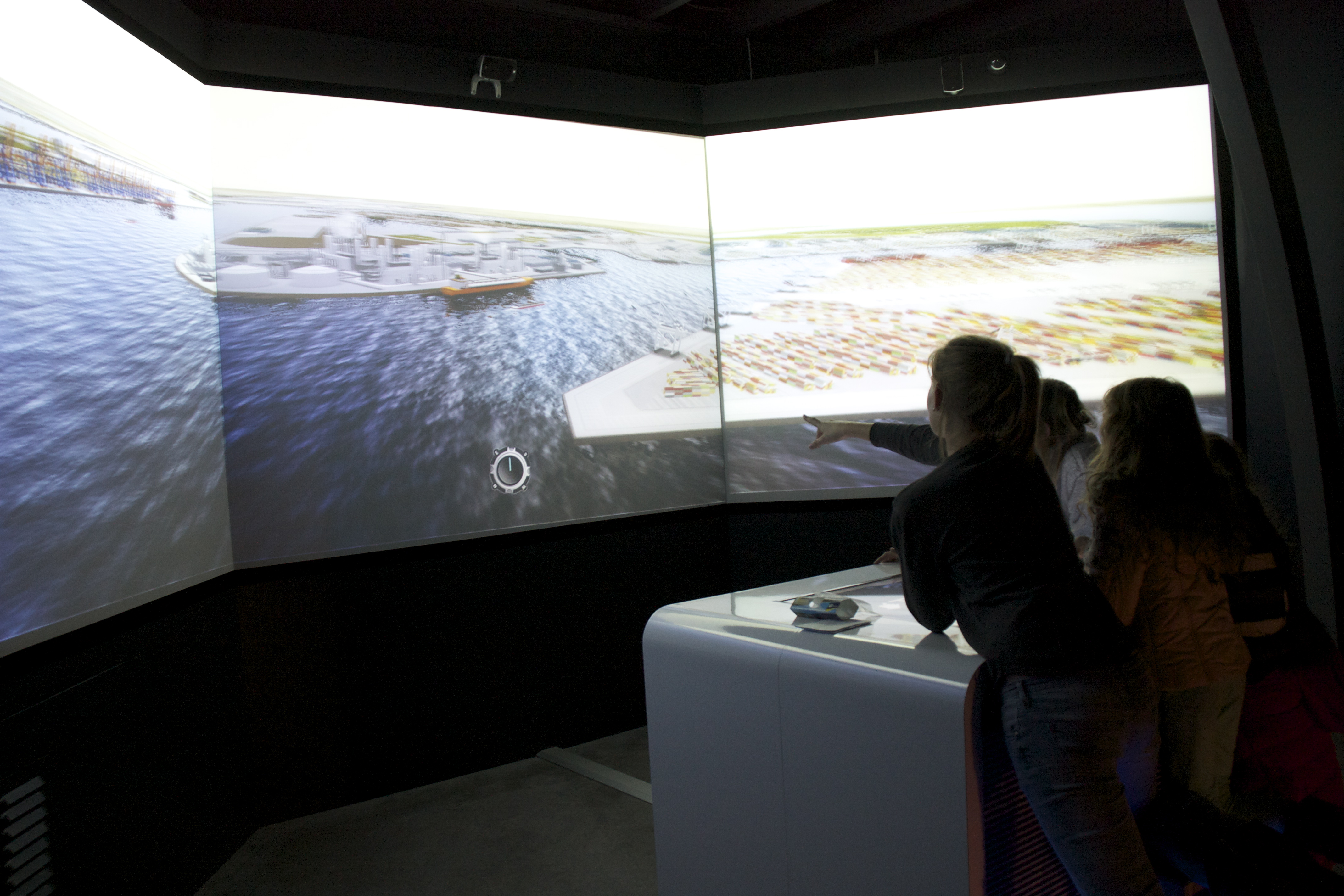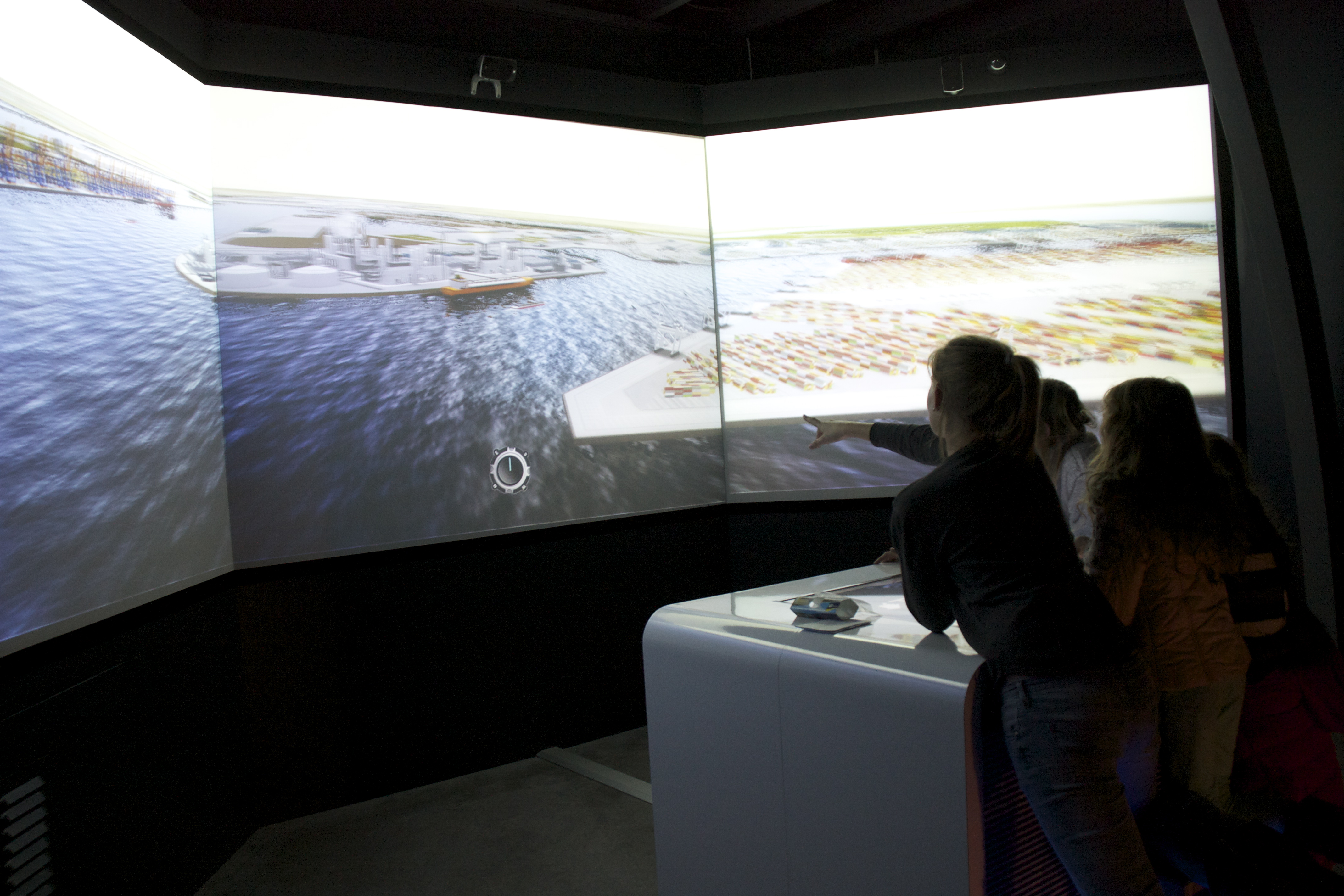 Virtueel door de havens navigeren.